We've spent a couple of days in Kyoto, and seen plenty of temples and shrines. Despite seeing lots of tourists dressed as geishas, we didn't spot a real Geisha.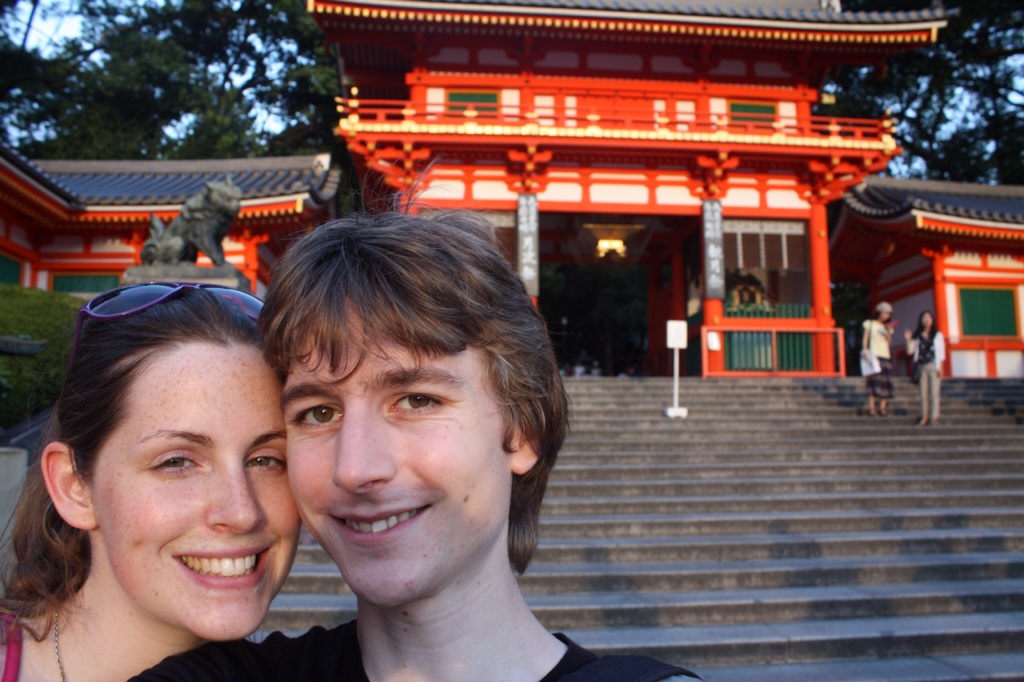 We had a Japanese barbecue lunch, which was yummy and lots of fun. Thanks to Genzhau for informing us how good Japanese barbecues are! We were given a little barbecue and had to cook at our table. The man in the restaurant was rather amused at my Japanese :S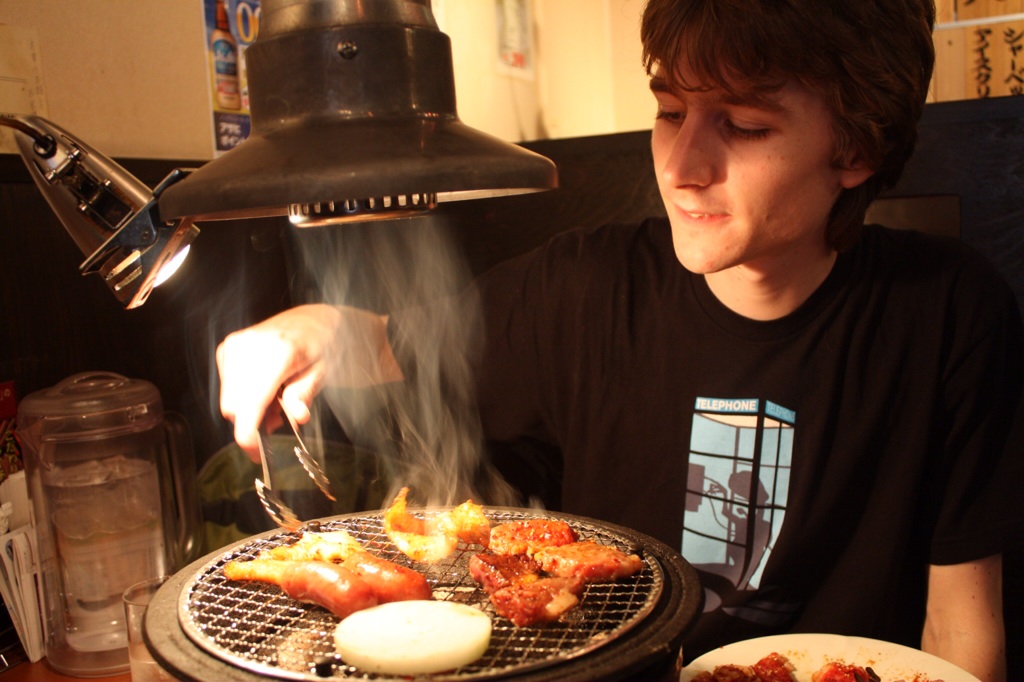 We climbed (another!) mountain, although only a baby at 160m (compared to Fuji's 3700m), and this one was a bit different.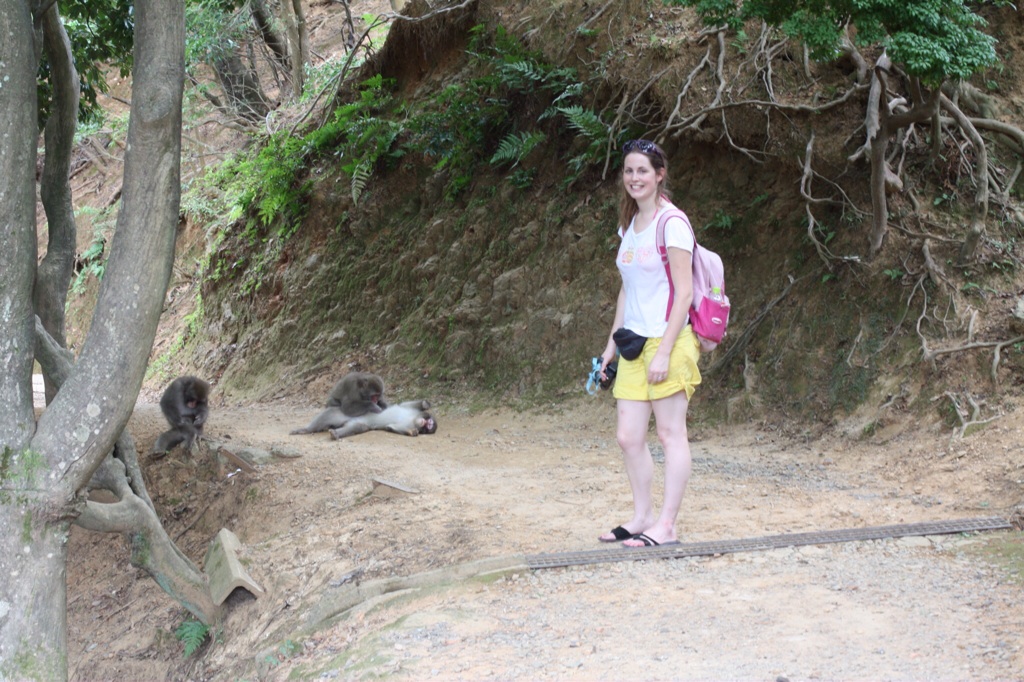 Instead of being rewarded with a spectacular sunrise, we were greeted by dozens of monkeys ready for feeding time.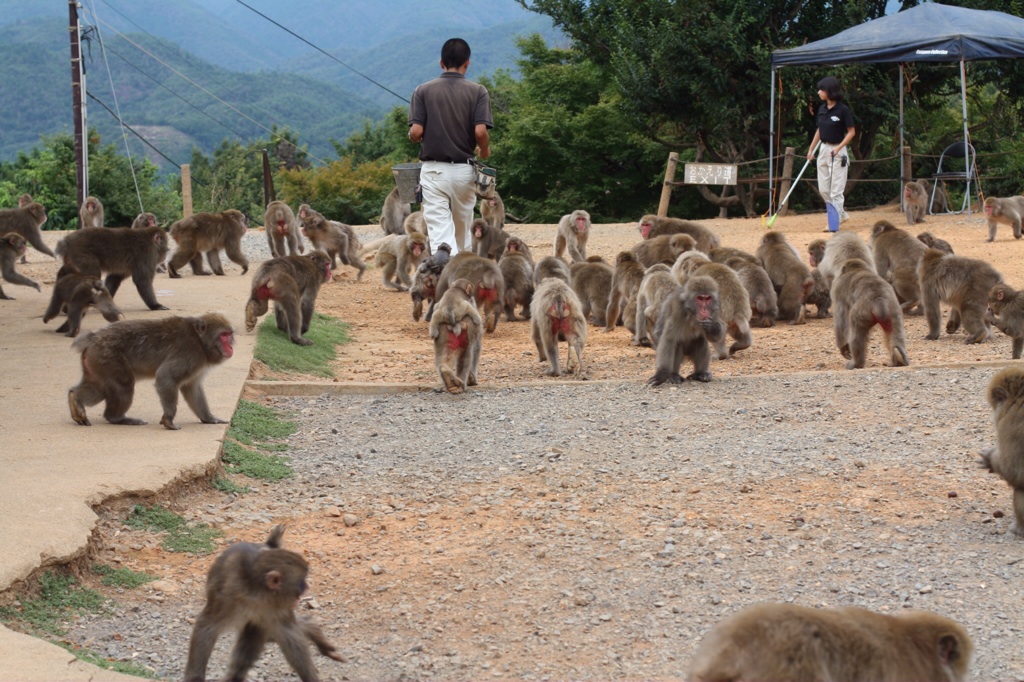 I don't think Caroline wants a baby anymore, at least not a human baby.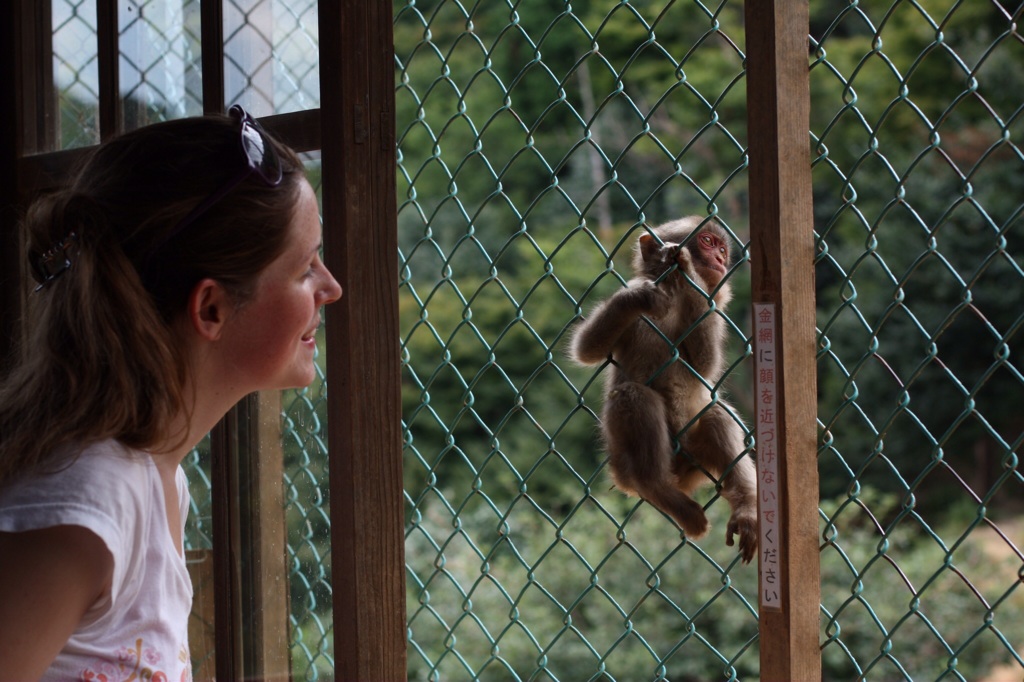 For lunch, we had noodles, but these were very summery noodles. They were served on ice, so cold, and with different vegetables, pickles, fruit, prawns and topped with a cherry. Sounds weird (I guess it was) but refreshing in the summer heat.
We went to a brilliant tea room. It was quite posh and had all sorts of Japanese teas, but helpful staff and English explanations of the different teas and the appropriate way to enjoy them. I had the local speciality, Maccha. It's very strong and served in a bowl. It reminds me of Turkish or Greek coffee, but tea. It's served with something sweet to eat first, and then you drink the thick strong tea.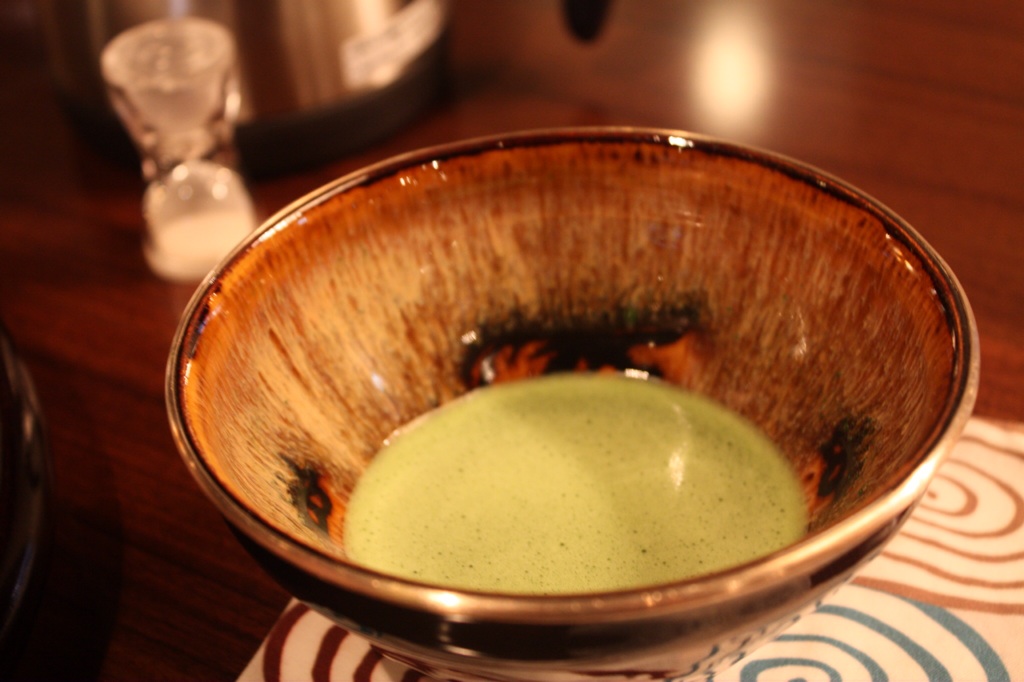 Caroline had a more normal Japanese tea, which came with a complete set and complicated instructions for pouring the water, and timing the brew.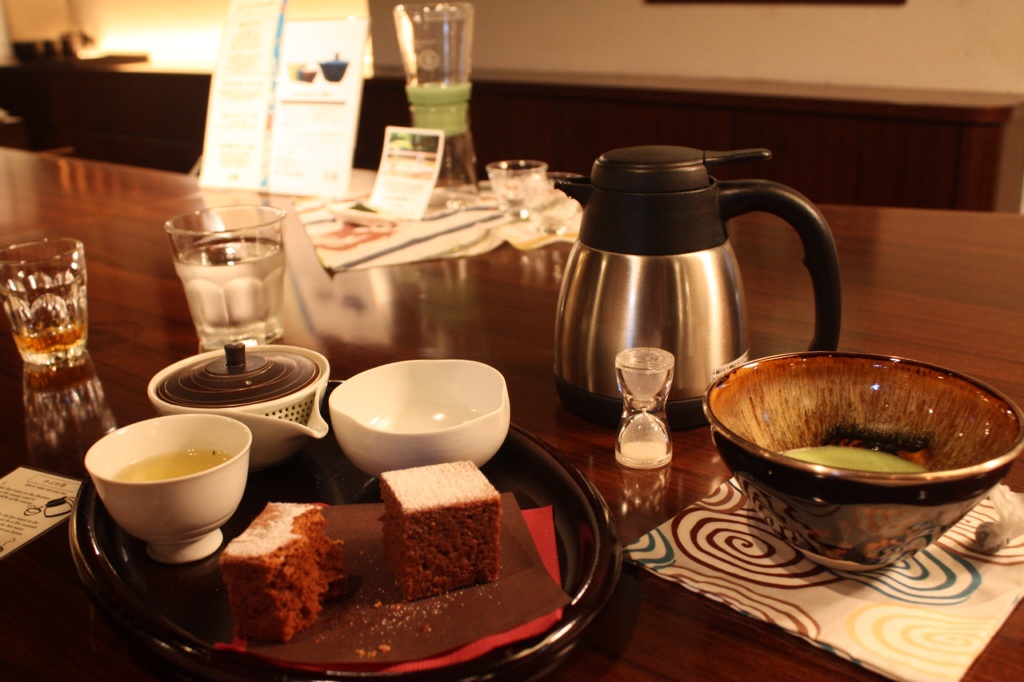 Over the road from the tea room was an old building full of tiny designer shops. They sold lots of lovely pretty things, but way out of our price range. Under a collection of £40 hankies and cushion covers, we found my dad and Caroline's dad (Mike and John) in cardboard, robot dog form!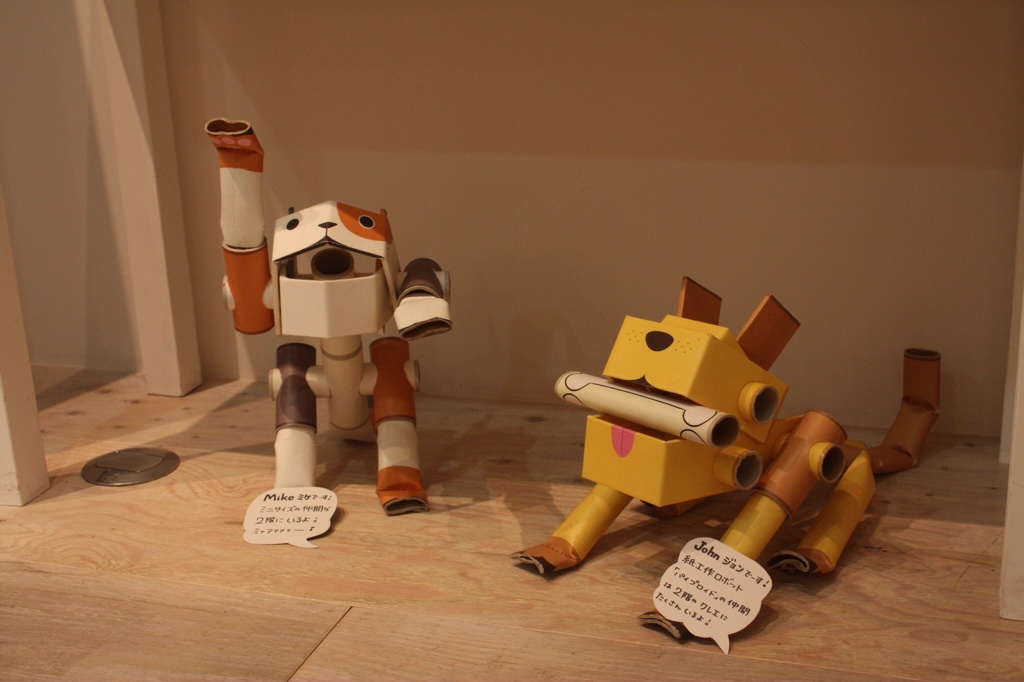 Our last dinner in Kyoto was at a proper conveyer-belt sushi restaurant. It was cheap and yummy and fun. We tried some new fish, too. But still don't like raw squid!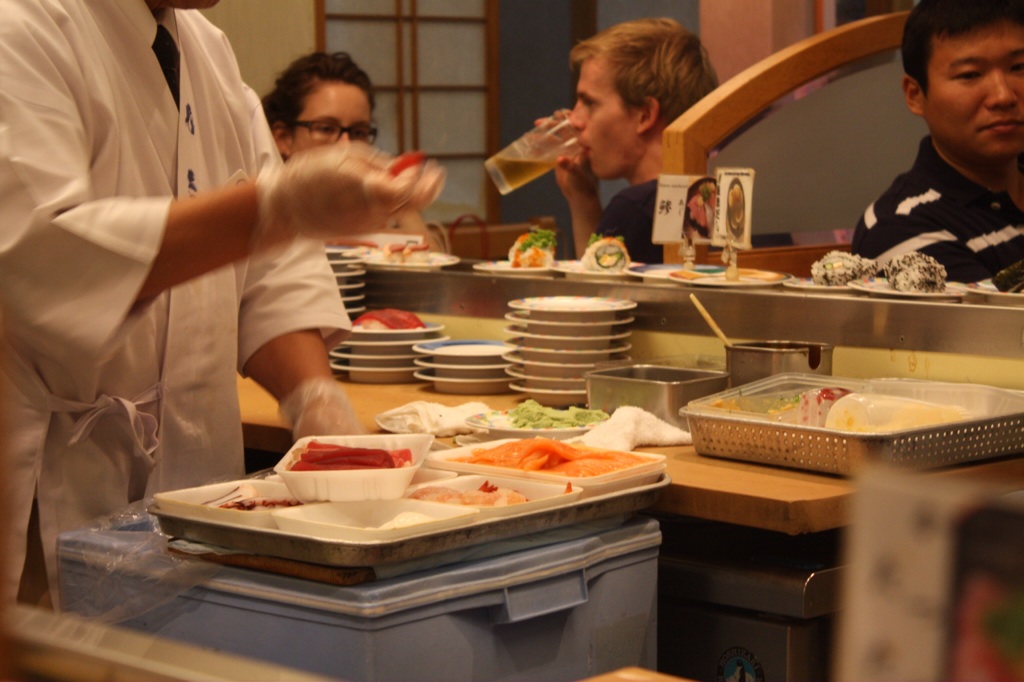 Kyoto was fun and very touristy. We've met a few Europeans now, but still mostly Japanese tourists. We still don't have a clue what the Japanese are saying, but they seem to like talking! We're on the Shinkansen back to Tokyo for one last look around before Disneyland and Thailand.
Location:Kyoto, Japan