We did it! We made it all the way to the top of Mount Fuji, just in time for the sunrise. It was much harder than we expected, but totally worth it. Not that we plan to do it again!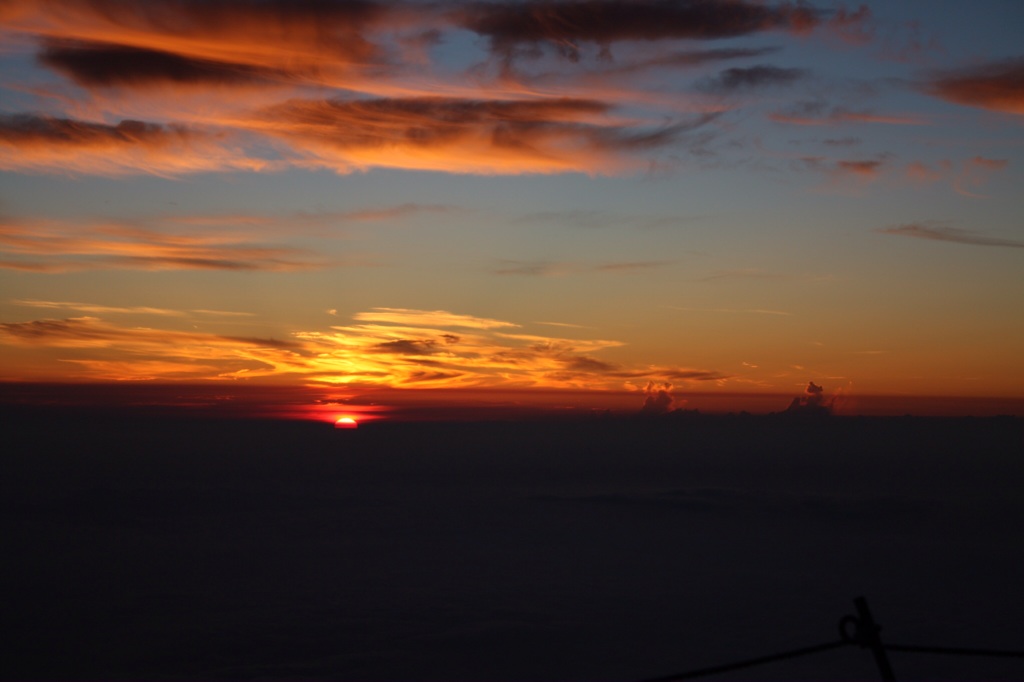 We left Tokyo on Thursday morning and made our way towards Kawaguchiko 5th station, where we'd start our climb. In the way we saw some of Otsuki and Kawaguchiko town.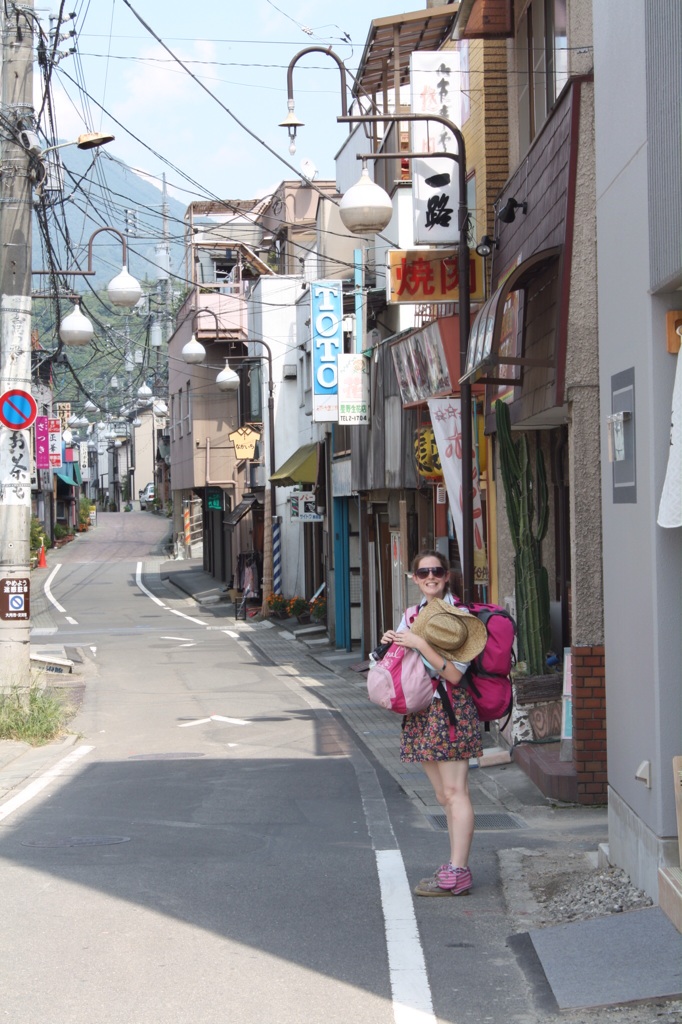 Including some sort of Buddhist gardeny thing with a shrine and graveyard, so we had a wander around that.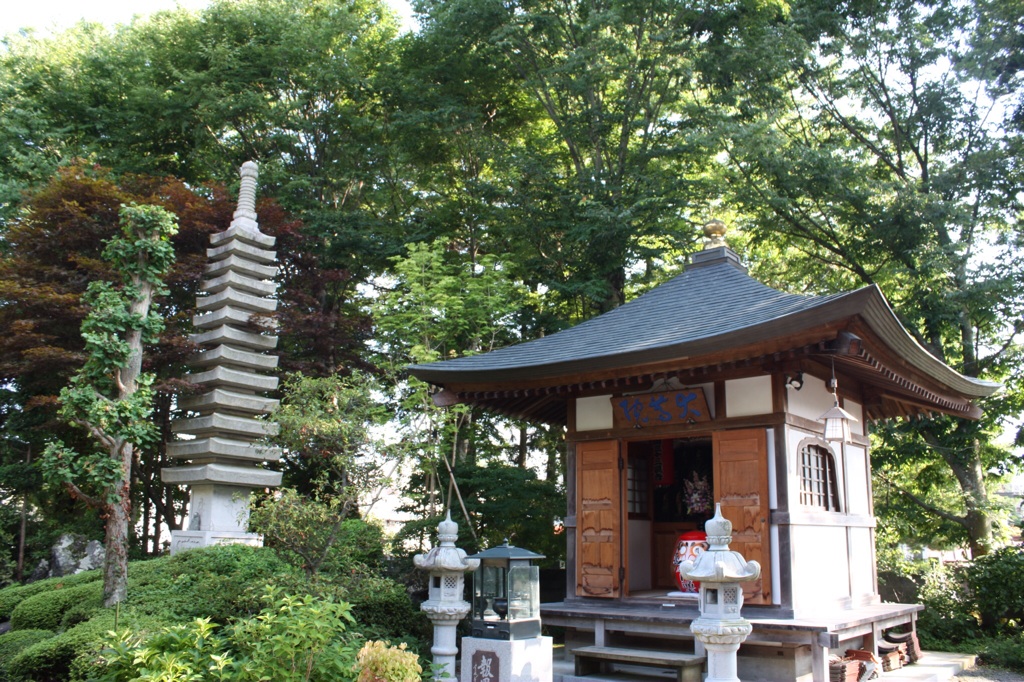 In order to get some better views of Mount Fuji before we climbed it, we headed up another nearby mountain: Mt Tenjo, although we cheated by using a cable car.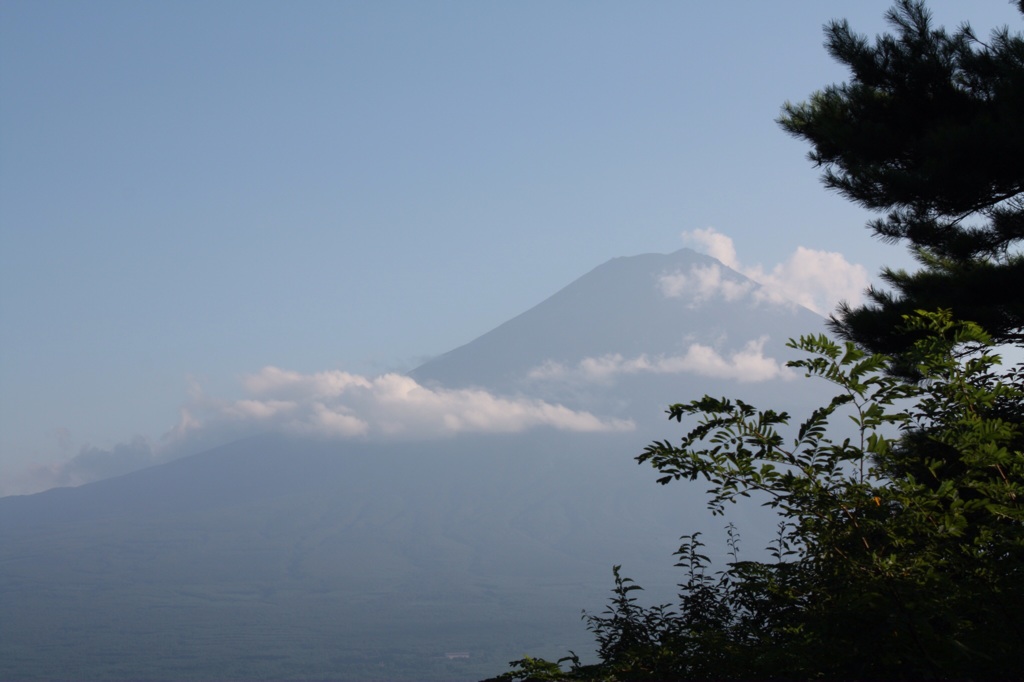 By the time we got to Fifth Station, ready to climb, we were already pretty tired following a busy day! We were approached by a group of friends (that had met on the way to Fuji) and we tagged along with them for moral support. The first sign says the climb will take 320 mins, so we expected to have plenty of time when setting off at 8pm to get to the summit before sunrise at 5am.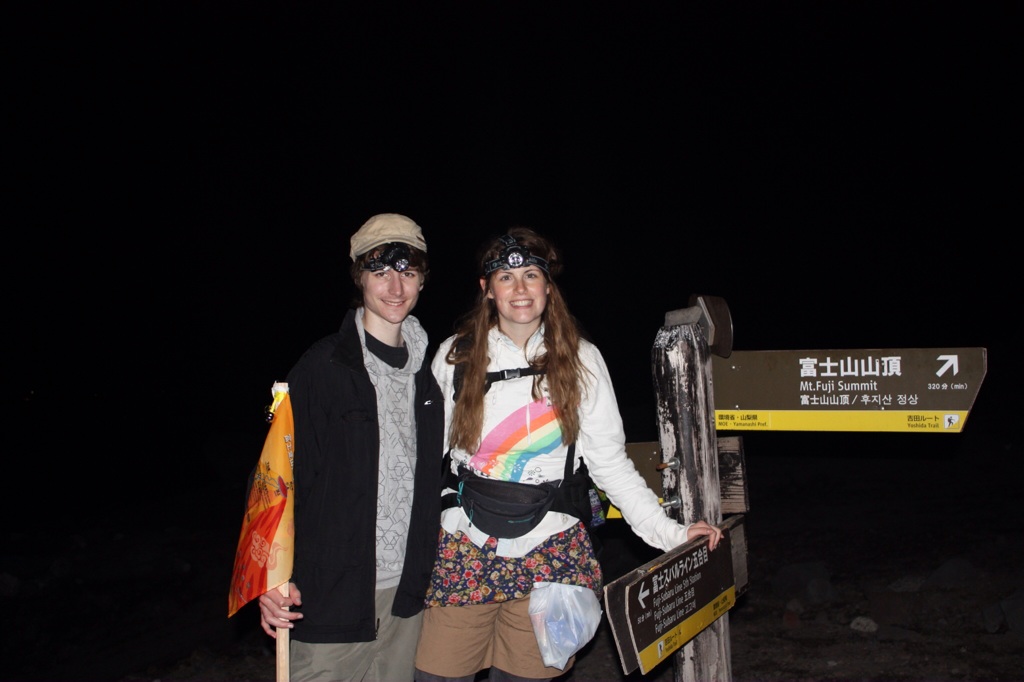 The climb was fun – loads of people to follow, and we got to know our new fiends well, particularly Michael (from America) and Genzhou (from China). It was very dark but the views were amazing: of the city lights below, clouds, stars and other climbers, trailing and bobbing along with their head lamps.
The pic below was taken using a long exposure, so reveals more detail than we could see with our eyes.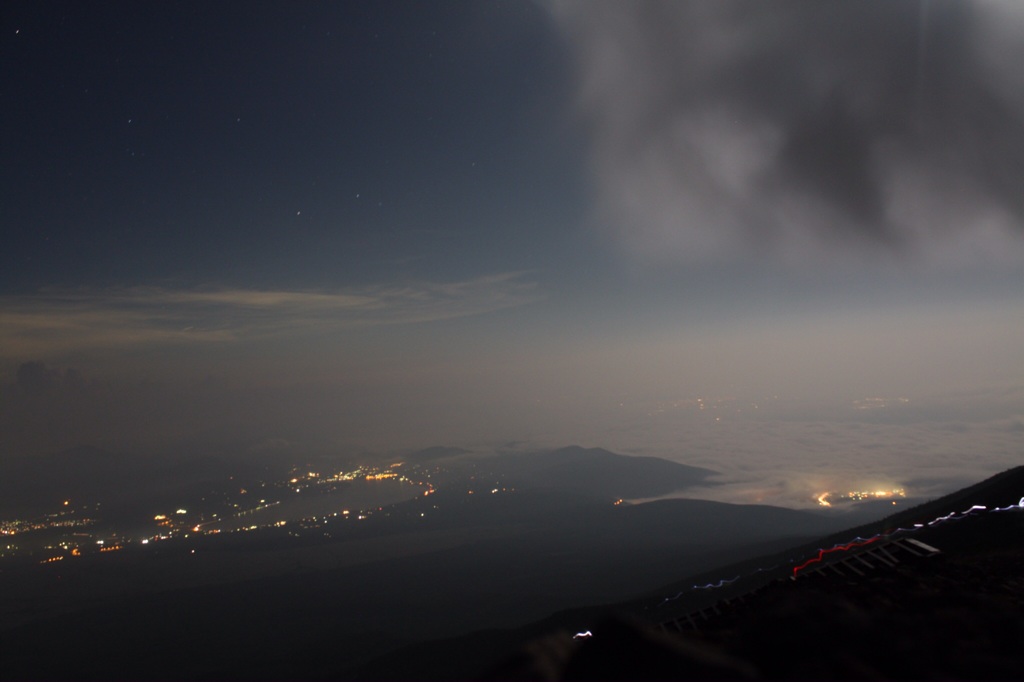 The pic below is of the climbers ahead of us, the moon, and a couple trying to get some sleep in the glow of their torches.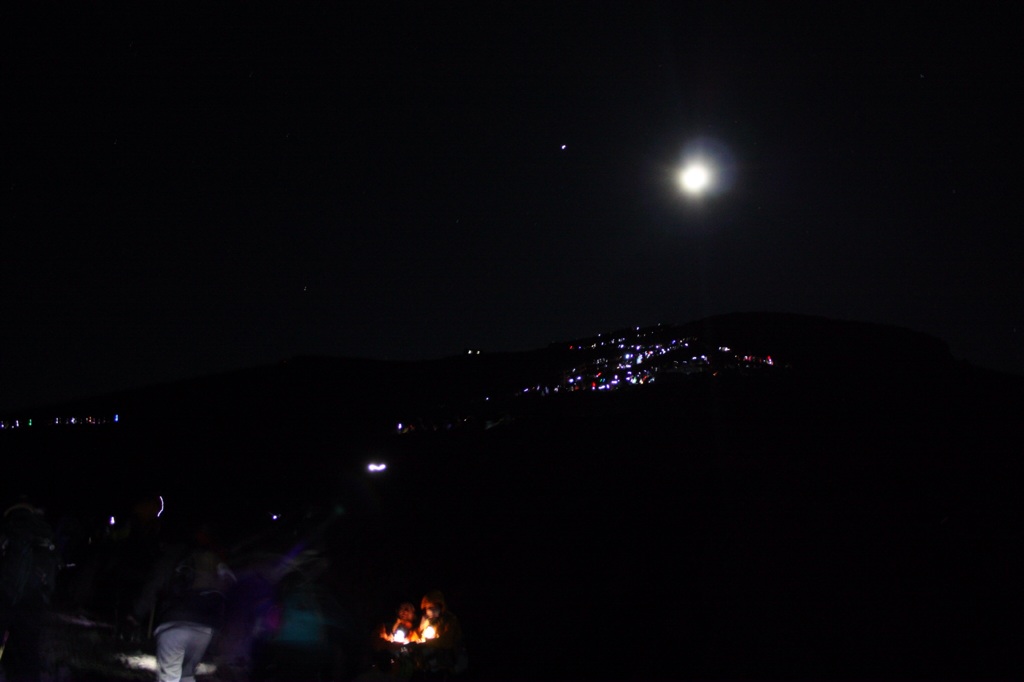 The climb got very hard as the air thinned, and we felt the strain on our legs. We were feeling sick and getting headaches, and not sure if the problems were altitude sickness and would only get worse as we continued. We took regular rests and endured. The climb got busier and busier as we neared the summit, and as the sky started to lighten we were very afraid we'd not make it in time for sunrise.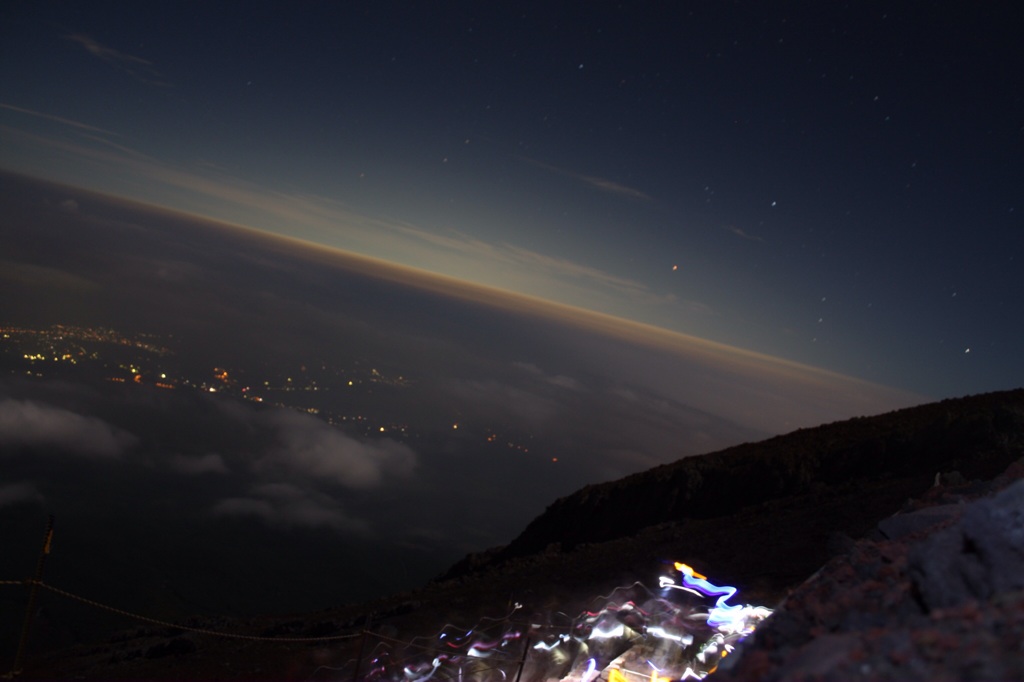 The adrenaline kicked in and we picked up the pace, weaving round the queue of climbers. Here's one of the dragons, marking the summit, as the sun was so close to breaking through!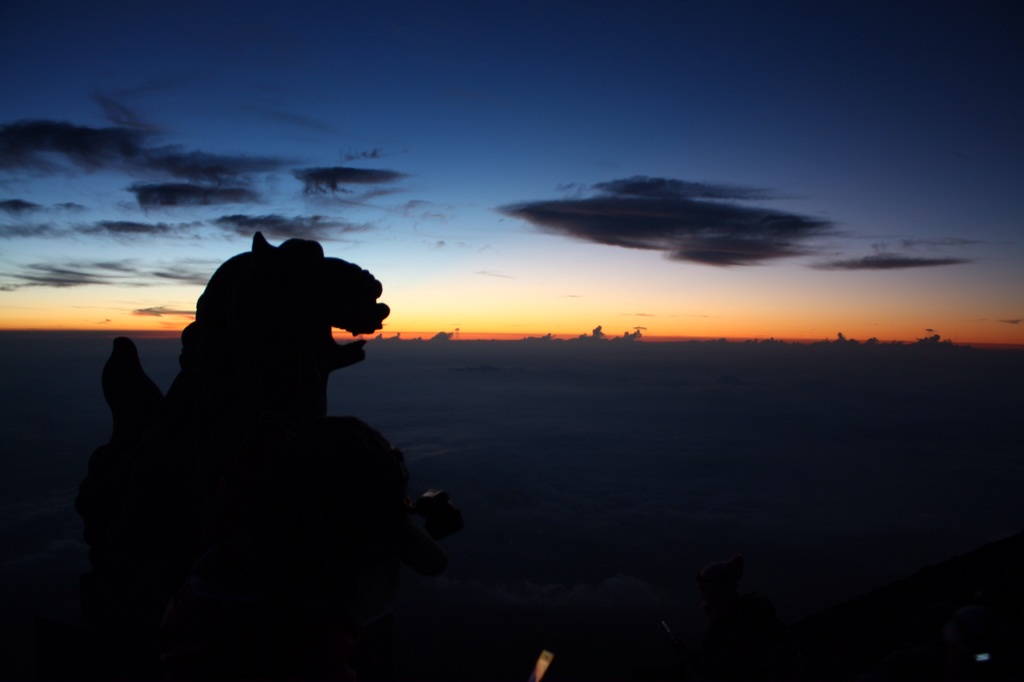 We found a spot and waited for the sun to appear.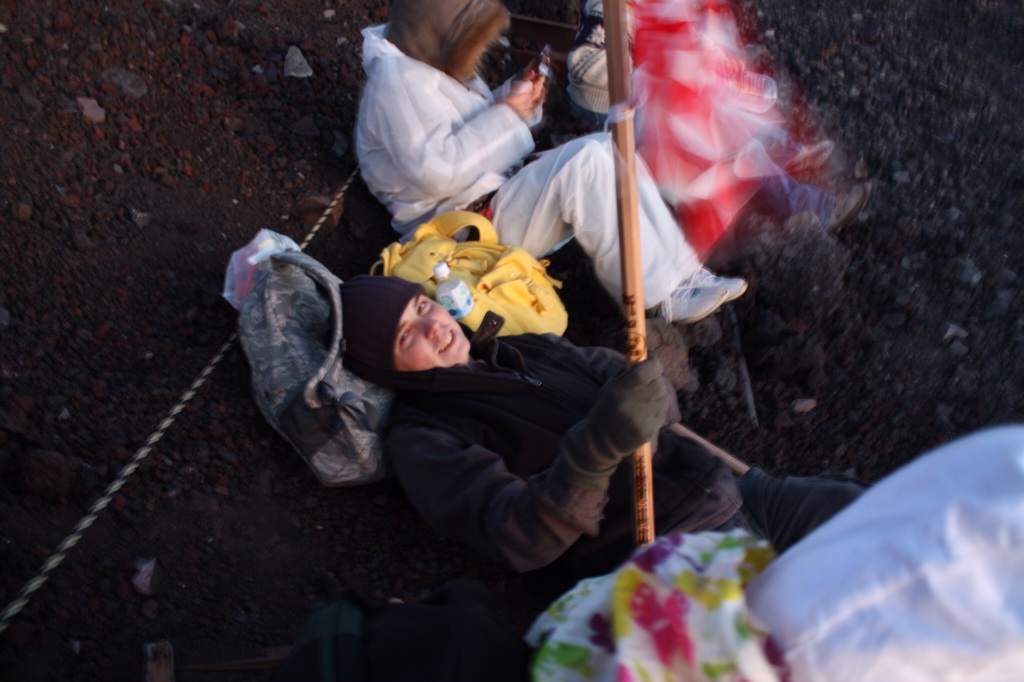 The clouds glowed orange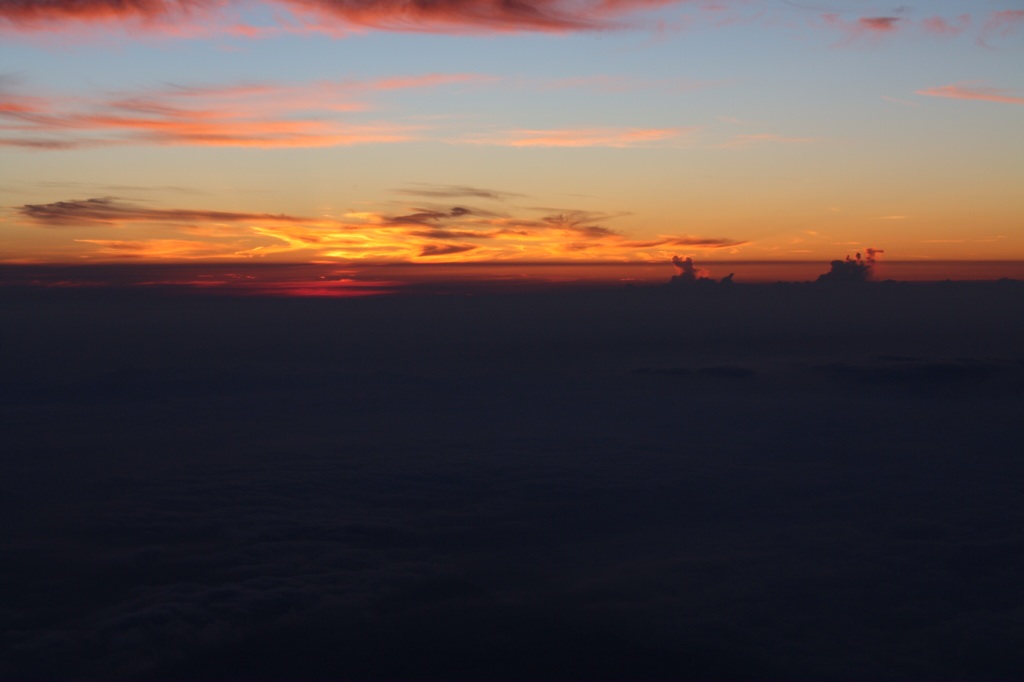 And finally the sun broke through, in hot pink glory!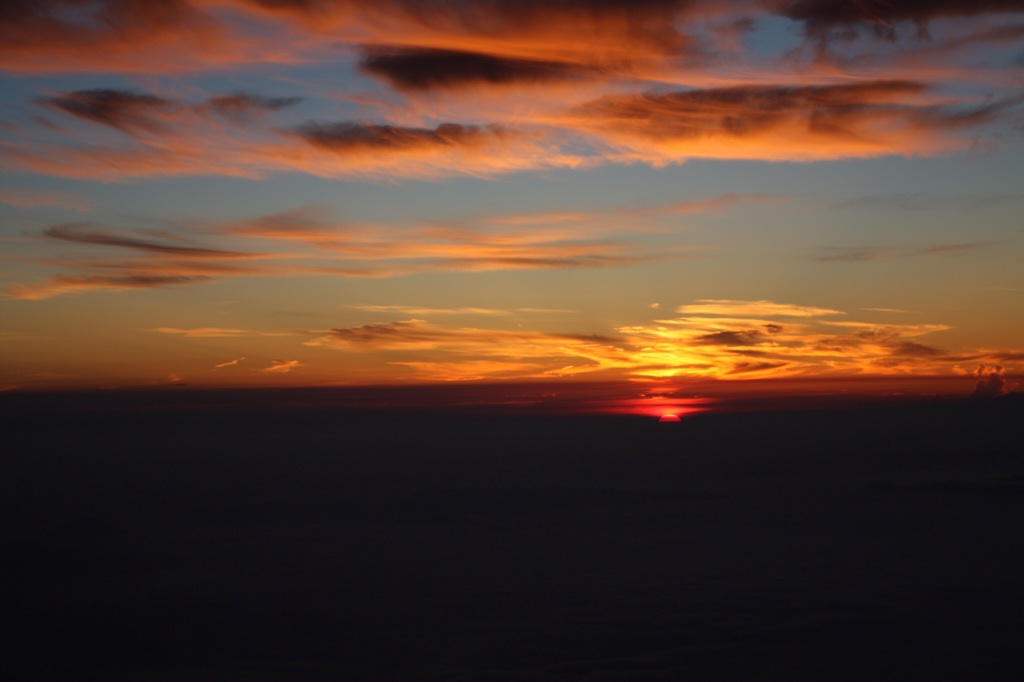 The sky was full of gorgeous deep colours and gradients.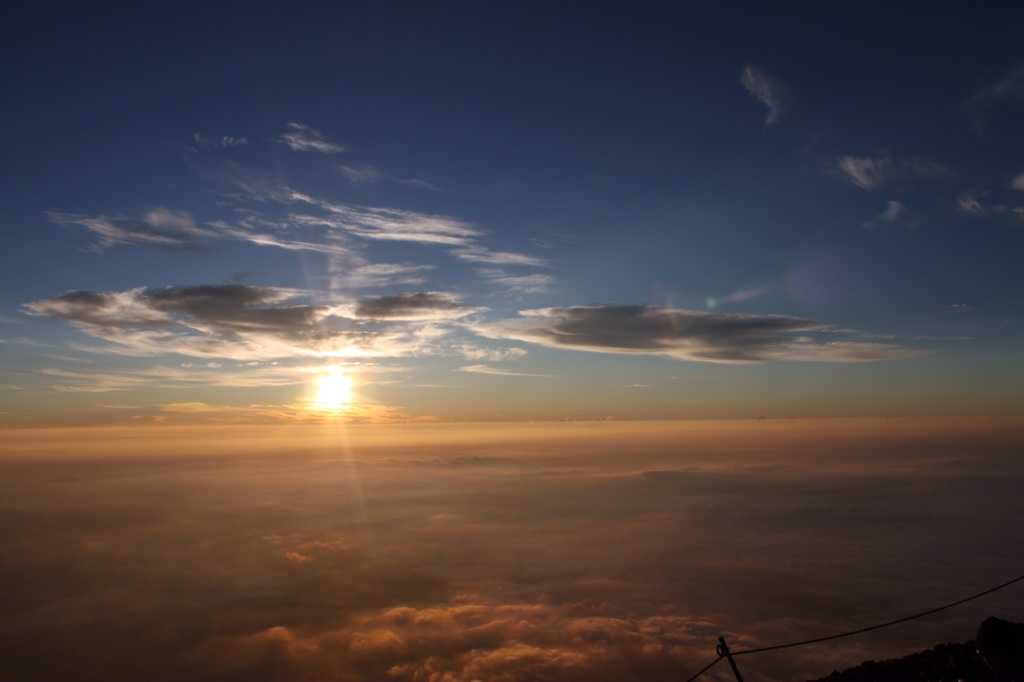 I've got loads more pics to share, but there's already too many and the ipad can't cope 🙁
I'll be putting up a gallery after we get home and I can edit them properly.
We're in Osaka now. Today has been really difficult – the descent down Fuji took another 5 hours, and was harder than the climb because the dusty rocks are slippy, so we were mountain climbing for over 14 hours in all, with just short breaks. Then we had to find our way to Osaka on a multitude of buses and trains, stinking like a pair of manky teenagers.
The hostel in Osaka seems to be in a quite lively part of town, and the hostel has only traditional Japanese bathing facilities, so we both had our first proper Japanese bath this evening, in nude with other bathers. It's all quite complicated! We had to read up online how to do it to try to avoid offending anyone.
So, we're still recovering from the climb, and looking forward to breakfast and the pain that undoubtedly awaits us in the morning :S

Location:1丁目,Ōsaka City,Japan